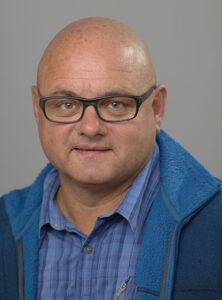 Martin Hostettler
"Since my first professional experiences at the end of the 1980s, environmental protection got really big. We've seen a lot of progress, but there were also setbacks, bureaucracy, and other lows. As I got more interested in an economic perspective of environmental protection, I visited PERC for 5 weeks in 2004.
PERC was an eye opener for many things. I believe PERC is the most important environmental think tank in the world. Their research is concerned with the real world, not the blackboard. Perhaps the most important insight I took home from Bozeman was that a society has two ways of getting things: by buying or by taking. In Switzerland, we had a tradition of the state buying the stuff it needed. Today this virtue has been lost in nature protection, and the exponential growth of regulation is now a world-wide phenomenon."
Background
Martin Hostettler, a forest economist and engineer, lives in Switzerland. He earned a M.S. in Forest Engineering from the Swiss Federal Institute of Technology in Zurich. In 2004, Martin joined PERC as an enviropreneur fellow working on the project "Forests Against Avalanches: Paying Protection, Not Costs."
He worked as a consultant in forest policy with Tensor Consulting Inc. before becoming the managing partner of Cycad Inc. He is currently the Chairman of the Editorial Board of the Swiss Forestry Journal and lectures about forest property rights at TU Dresden, Germany. Hostettler is a member of the Friedrich August von Hayek Society in Germany, the Society for the Development of Austrian Economics, and the Swiss Forestry Society.
Hostettler has spent time away from his home in Switzerland traveling and working abroad in countries such as Argentina, Brazil, Canada, Peru, Spain, and the United States.
In his role as an Enviropreneur-in-Residence alum and board member, Martin provides practical insight to how PERC can continually build on more than thirty years of success solving environmental problems with market solutions.
Read about Martin's work in our 2008 issue of PERC Reports on "Protecting Forests in the Swiss Alps."