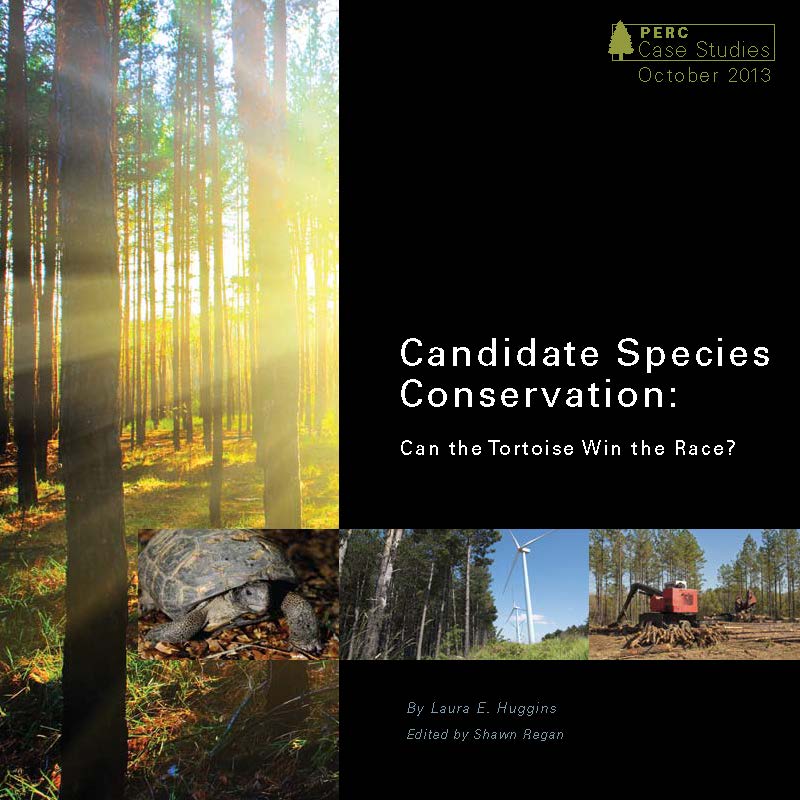 This year marks the 40th anniversary of the Endangered Species Act. Unfortunately, there is little cause for celebration as only a handful of species have recovered and the price tag has been high.
As Laura Huggins explains in this PERC Case Study, the Endangered Species Act (ESA) is expensive and ineffective in its reactive approach to conservation, which tends to penalize property owners once a species is already in a tailspin. Huggins explores a system of incentives for environmental stewardship prior to formal listing under the ESA that could maximize management options for landowners, minimize the cost of recovery, and reduce the potential for restrictive land use policies in the future.
Incentivizing conservation of at-risk species prior to ESA regulatory action represents a promising development in how we think about conservation. By creating habitat exchange markets for candidate species, environmental protection becomes a matter of private ordering between suppliers and beneficiaries. A system of incentives offers an attractive and effective complement to traditional regulations and can encourage landowners to view their property in a new light—revealing streams of income, such as the provision of biodiversity, that may not have been recognized before.