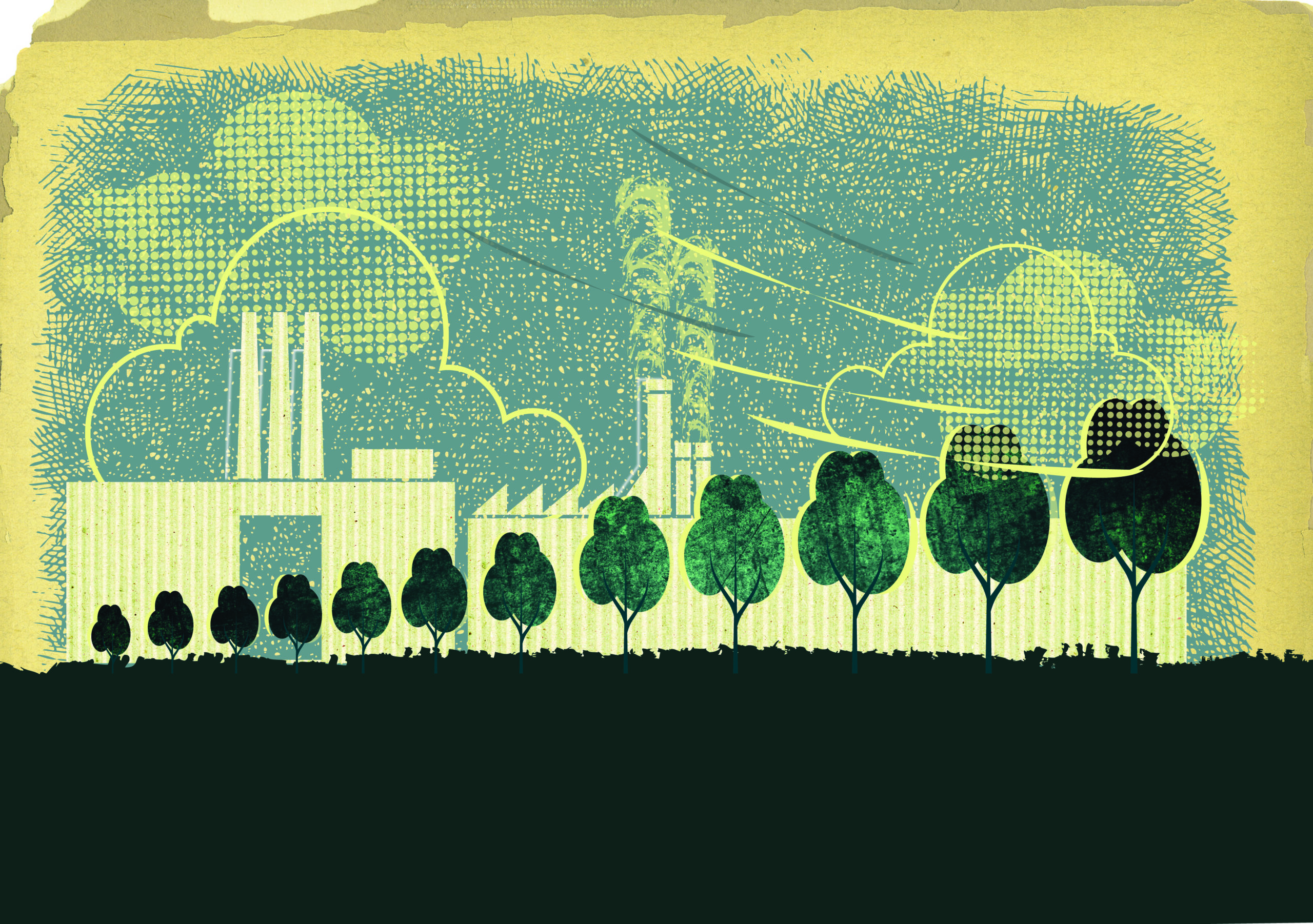 Earlier this month, the Iowa Supreme Court struck a significant blow for private property rights and the environment by ruling in Freeman v. Grain Processing Company that a landowner's common law claims of nuisance and trespass are not preempted by the Clean Air Act. The case pitted property owners in Muscatine, Iowa, against Grain Processing Corporation (GPC), a company that employs a wet milling process to turn corn kernels into ethanol and corn syrup. The milling process releases methanol, hydrochloric acid, sulfur dioxide, and other harmful chemicals that fall onto neighboring properties. Laurie Freeman and seven of her neighbors, all living within ½ mile of the GPC facility, sued in the Iowa courts claiming that the offending emissions resulted from GPC's negligence and that the releases constituted both nuisance and trespass.
The state trial court granted summary judgment to GPC on the grounds that the plaintiffs' common law claims are preempted by the federal Clean Air Act (CAA) and by an Iowa environmental statute, and that the questions raised in the case are political and therefore not appropriate for the courts. Several PERC scholars, joining other property law experts from around the country, filed an amicus brief in the case to underscore the legal and policy justifications for upholding the plaintiffs' property rights.
The ruling is a significant win for federalism and the rights-enforcing function of our courts. Without question, Congress has the authority to preempt state law, but it cannot do so in a manner that violates or erodes the constitutional rights of people. The purpose of private nuisance actions, after all, is to protect the use rights of property owners. As the unanimous court said, "an activity may be entirely lawful and yet constitute a nuisance because of its impairment of the use and enjoyment of a specific property." So, at least in Iowa, tortfeasors can no longer find cover in Clean Air Act compliance.
Separate from the preemption question, the Iowa Supreme Court also addressed the question of whether the questions raised by this case are political and therefore inappropriate for the courts. According to the Iowa Supreme Court, "The fact that the issues before us arise in a politically charged context does not convert what is essentially an ordinary tort suit into a non-justiciable political question." Enforcing property rights is a fundamental function of the courts and one that promotes environmental conservation and stewardship, often in a manner more effective than comprehensive regulation.