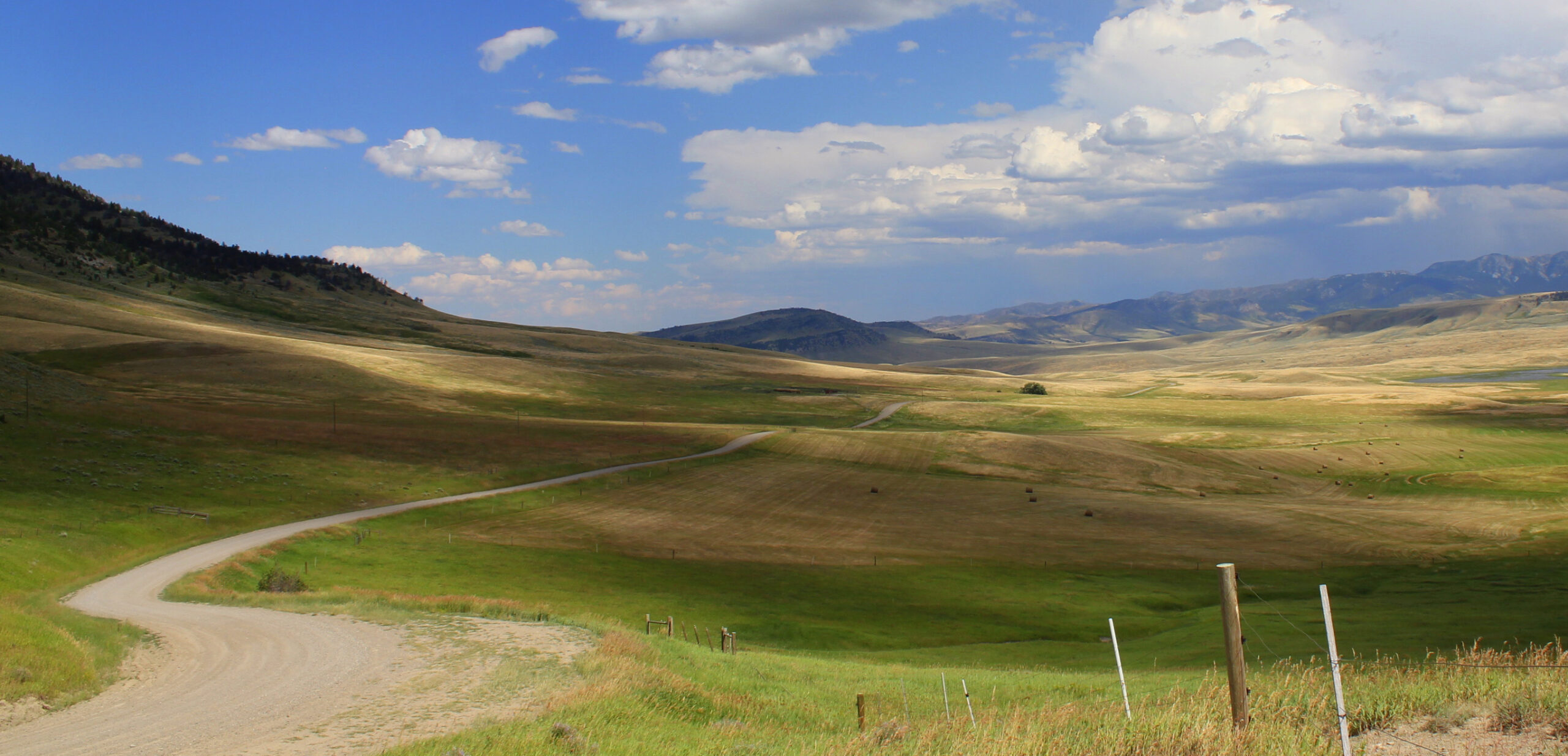 Originally appeared in Defining Ideas on February 19, 2015.
Environmental legislation such as the Wilderness Act, the Clean Air Act, the Clean Water Act, and the Endangered Species Act were the hallmark of environmentalism in the 1960s and 1970s. They all reflected a command-and-control mentality aimed at correcting the perceived tendency of capitalism to run ruff shod over the environment. With children's eyes burning from smog in Los Angeles, bald eagles heading toward extinction, and the Cuyahoga River burning in Ohio, it was easy to muster political support for these laws.
Almost as soon as they were passed, however, economists applying the theories of Nobel Prize winners and Hoover affiliates such as James Buchanan, George Stigler, and Gary Becker began asking whether big government was actually capable of improving environmental quality. After all, it was below-cost timber sales that were clear cutting the national forests, subsidized hurricane insurance that was supporting development on the barrier islands protecting southeastern coastlines, and the government's blanket aerial spraying of DDT that was killing birds. But if not command-and-control, then what?
In 1991 Donald Leal and I tried to provide an alternative approach in our book Free Market Environmentalism. Again standing on the shoulders of Nobel Laureates Milton Friedman and Friedrich Hayek, we argued that property rights, markets, and prices were the solution, not the problem. Unfortunately, our book was more theoretical than practical because there were not many examples of free market environmentalism at work. The antipathy with which the book was accepted was captured in a review of the book that said "free market environmentalism is an oxymoron, and Anderson and Leal are the moron part."
Now, in 2015, Don and I have partnered with six young scholars to produce an entirely new third edition of the book under the title, Free Market Environmentalism for the Next Generation (Palgrave Macmillan). This time the book is packed with examples rather than theory, but the tag line begs the obvious question, "why now for the next generation?" The answer is twofold.
First, the command-and-control environmental legislation passed almost a half century ago picked the low hanging fruit. Regulating the big smoke stacks belching toxic emissions into the air was not hard. Cleaning up the oil-soaked lumber floating in the Cuyahoga was a no-brainer. And enforcing rules against poisoning bald eagles or the shooting of grizzly bears was easy.
But we have gone far beyond the low hanging fruit and have taken environmental regulation to extremes. The American Action Forum reported in 2013 that federal environmental regulations imposed an estimated $216 billion in regulatory costs on the economy in 2012, nearly double its previous record. Those regulations imposed 87 million hours of paperwork on the economy, amounting to a year's work for some 43,000 full-time employees.
Regulations in the name of saving endangered species also go beyond the original intentions of the ESA. In North Carolina, for example, the U.S. Fish and Wildlife Service stopped landowner Ben Cone from harvesting timber worth $1.5 million because itcould become habitat for the endangered red-cocaded woodpecker, even though the birds were not living in the trees. In 2009, so-called animal welfare zealots won a lawsuit requiring Texas ranchers to get a federal permit to hunt the scimitar-horned oryx because it is now endangered or possibly extinct in Africa. Never mind the fact that the antelope was imported to Texas from Africa in the 1950s and has thrived there ever since thanks to private conservation efforts.
Second, there is a new generation of environmental entrepreneurs—enviropreneurs—more interested in "finding the ways that work," to use the motto of the Environmental Defense Fund, than regulating for the sake of punishing. For example, Hank Fischer, working for Defenders of Wildlife, raised private funds to compensate ranchers who had livestock killed by wolves reintroduced into Yellowstone National Park in 1995. The Nature Conservancy (TNC) has purchased permits from commercial fishermen in Morrow Bay, California, to reduce trawl fishing, which was decimating the ocean floor ecosystem. By leasing the fishing rights back to fishermen, TNC says the "partnership preserves livelihoods and fish stocks." Responding to the threat of global warming, business entrepreneurs are purchasing water rights for use in other places and times and developing insurance and bonding mechanisms for climate risks.
These enviropreneurs see environmental market opportunities where others see environmental problems. For example, while state and federal officials search for ways to keep Yellowstone Park bison carrying brucellosis bacteria from coming into contact with cattle and causing livestock to abort their young, Hank Fischer is privately negotiating with ranchers to ameliorate the problem. Working for the National Wildlife Federation, he has purchased and retired grazing rights to over 500,000 acres around Yellowstone, thus removing cattle from harm's way. In drought stricken California federal agencies curtail water delivery to Central Valley farmers in order for it to flow into the Sacramento River Delta to save the delta smelt, costing the state's economy billions. Elsewhere, private water trusts, similar to land trusts, replenish streams by purchasing water rights from irrigators (e.g. the Clark Fork Coalition in Montana has returned 25 billion gallons to thirsty streams). Half way around the world, the government of India is working with the World Bank to institute local fisheries management zones based on "beneficiary involvement in preparation and implementation."
The work of environmental entrepreneurs illustrates the contrast between dynamic market solutions and static command-and-control regulations. In the case of federal lands, rules and regulations tie public land managers in red tape making it difficult for them to respond to changing environmental conditions. For example, in Yosemite National Park, forests once burned by Native American to clear the valley floor for agriculture and attract wildlife, now block views of the giant granite walls and cannot be cut because doing so would not be "natural."
The problem is that the environment, like the economy, is constantly in flux, and we humans have to adapt our actions to those changes. Tackling environmental problems requires agility, which is what entrepreneurship is all about.
The importance of dynamic ecology and economics is illustrated by the continued debate over how to manage the Arctic National Wildlife Refuge (ANWR), estimated to have oil worth $374 billion even at a price of $53 per barrel. With low oil prices and the nation on the verge of energy independence thanks to hydraulic fracturing, environmentalists are pressuring Congress to make ANWR a wilderness area. This would take any prospect of developing energy there almost impossible because wilderness areas are also meant to be in perpetuity.
A more dynamic, entrepreneurial response is illustrated by the Audubon Society's management of its privately owned, 25,000 Paul J. Rainy Sanctuary in Louisiana. When confronted with an offer to pump oil from under the sanctuary, Audubon had to weigh the potential environmental impacts on the bird habitat against potential oil royalties. It wisely allowed development on its terms, saying "when the cranes punched in, the hardhats would have to punch out" and earned $25 million in revenues. In fact, it also allows energy development on its Bernard Baker Sanctuary in Michigan. This is the type of dynamic response to changing environmental and economic tradeoffs that comes from free market environmentalism.
The trend from free market environmentalism being an oxymoron to a solution should give us all reason for optimism. If the next generation of environmentalists embraces rather than thwarts free enterprise, we will be able to have our cake and eat it too—both the economy and the environment will flourish.