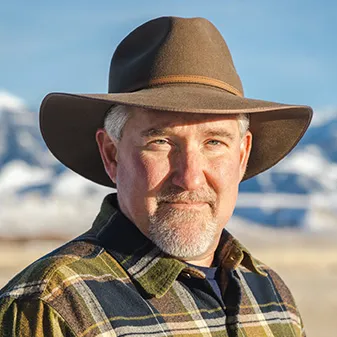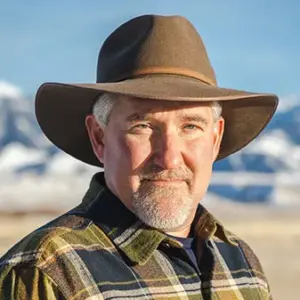 Brian Yablonski
Brian Yablonski is the chief executive officer of the Property and Environment Research Center (PERC). He regularly contributes commentary on conservation topics to outlets such as The Hill, C-SPAN's Washington Journal, Fox News, NPR's Morning Edition, Mountain Journal, and National Review.
Brian currently serves on the board of the Theodore Roosevelt Conservation Partnership, and as a professional member of the Boone and Crockett Club, the nation's oldest wildlife conservation organization. He was previously chairman of the Florida Fish and Wildlife Conservation Commission (FWC), the state agency charged with conserving and managing Florida's wildlife and marine resources and overseeing the state's hunting, fishing, and boating activities. He served as a commissioner on the FWC for more than 14 years.
In 2009, the Florida Wildlife Federation named Brian "Florida's Wildlife Conservationist of the Year" for his work advancing private land stewardship. And in 2016, he was presented Florida Audubon's "Theodore Roosevelt Conservation Award," their highest honor, for his work on coastal bird species conservation.
Prior to coming to PERC, he was the director of external affairs for the Gulf Power Company, the Florida subsidiary of the Southern Company, one of the nation's largest energy companies. He was also vice president of public affairs for the St. Joe Company, one of Florida's largest private landowners at the time.
Early in his career, Brian was director of policy and deputy chief of staff for Florida Governor Jeb Bush, where he helped craft the administration's major policy initiatives, including Everglades restoration and the Florida Forever conservation program. In 1996, he co-authored a book with Mr. Bush, Profiles in Character.
From 1989 to 1990, Brian worked in the West Wing of the White House as a personal staff assistant to President George H.W. Bush, providing support directly to President Bush and the immediate office of the president. President Bush named him White House Horseshoe Commissioner. He graduated with honors from Wake Forest University and the University of Miami School of Law.
He is married to his wife of 26 years, Kimberley, and has two children, Madison and Connor. An avid outdoorsman, Brian splits his time between Bozeman and a cabin in Emigrant, Montana, where he enjoys hiking, hunting, skiing, and fly fishing.
High-resolution photo Action photo