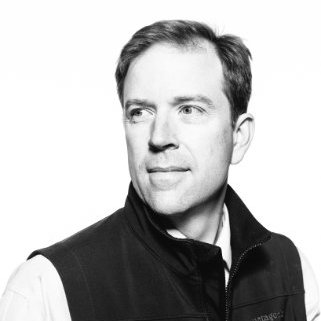 Gordon Jones
Gordon Jones is the founding Dean of the College of Innovation and Design at Boise State University as of June 2015. He is working to identify new pathways of learning that will provide students across public higher education with skills that meet emerging workplace demands.
Prior to his role at Boise State, Gordon served as the Evans Family Foundation Managing Director of the Harvard Innovation Lab. Hired as the inaugural Director in 2011, Gordon has led the i-lab from launch to maturity with 600 ventures incubated and $250MM raised in professional funding since opening.
Gordon has 20 years of experience in senior roles with startups, mid-sized, and Fortune 500 companies across multiple industries. Gordon also brings a deep passion for education at both the undergraduate and graduate levels and a proven commitment to mentoring the next generation of entrepreneurial oriented leaders. He has previously served as an Adjunct Lecturer at Bentley University, teaching marketing to MBA and undergraduate students. Organizations with whom he has worked include: American Biophysics (purchased by Woodstream), Universal Pest Solutions (licensing deal with ServiceMaster/Terminix), Gillette, Procter & Gamble, General Mills, PepsiCo, and The Orme School. He graduated from Brown University (BA) and earned an MBA from the Stanford University Graduate School of Business.