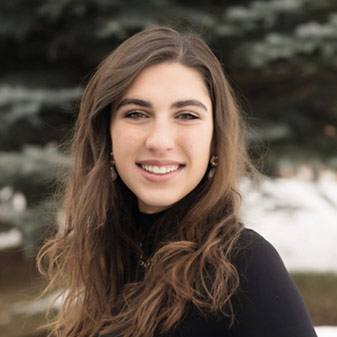 Madison Yablonski
Madison Yablonski is the policy associate at PERC, assisting in policy strategy and government affairs efforts to implement key policy reforms based on PERC's groundbreaking research. She graduated from the University of Oregon in 2021 with a B.A. in Public Relations and International Affairs with a focus on diplomacy.
Prior to joining the PERC team, Madison interned in a wide variety of political offices, working at the intersection of people and politics. She was exposed to free market environmentalism from an early age, completing a high school internship for Tall Timbers, an internationally recognized research center and land conservancy. Working with PERC, Madison combines her love of conservation with the complexities of policy action and the political landscape.
Madison was born and raised in Tallahassee, Florida. Since moving to Bozeman in 2018, she eagerly calls Montana home. In the summer, you can find her horseback riding or enjoying any number of Montana's pristine rivers. In the winter, she enjoys a good book and is an avid amateur skier.
High-resolution photo        Action photo