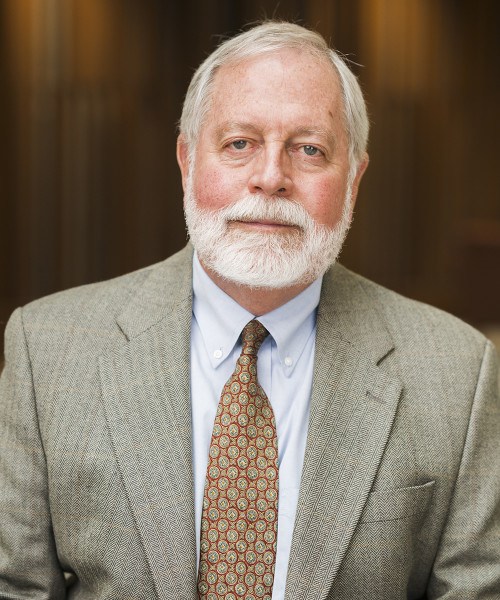 Robert Keiter
Professor Keiter is the Wallace Stegner Professor of Law, Director of the Wallace Stegner Center of Land, Resources, and the Environment, and a distinguished professor in the College of Law at University of Utah. He holds a J.D. degree with honors from Northwestern University School of Law and a B.A. with honors from Washington University. He has taught at the University of Wyoming, Boston College, and Southwestern University, and served as a Senior Fulbright Scholar at Tribhuvan University in Kathmandu, Nepal.
Professor Keiter's most recent books are To Conserve Unimpaired: The Evolution of the National Park Idea, (Island Press, April 2013), and the Wyoming State Constitution (Oxford University Press, 2017). His other books include Keeping Faith With Nature: Ecosystems, Democracy, and America's Public Lands (Yale Univ. Press 2003); Reclaiming the Native Home of Hope: Community, Ecology, and the West (Univ. of Utah Press 1998); Visions of the Grand Staircase-Escalante: Examining Utah's Newest National Monument (Utah Mus. of Nat. History & Wallace Stegner Center 1998); The Wyoming State Constitution: A Reference Guide (Greenwood Press 1993); and The Greater Yellowstone Ecosystem: Redefining America's Wilderness Heritage (Yale Univ. Press 1991). He has also written numerous book chapters and journal articles on public lands and natural resource law, addressing such topics as national parks, ecosystem management, wildfire policy, and biodiversity conservation. He serves as a Trustee of the National Parks Conservation Association and the Rocky Mountain Mineral Law Foundation, for which he served as President from 2013-2014.
Professor Keiter teaches Natural Resources Law and Constitutional Law. He has received teaching awards from the University of Utah S.J. Quinney College of Law, the University of Wyoming College of Law, and the Rocky Mountain Mineral Law Foundation. In 2008, he was named a University Distinguished Professor by the University of Utah. His current project is an update of his previous work on the Greater Yellowstone Ecosystem.