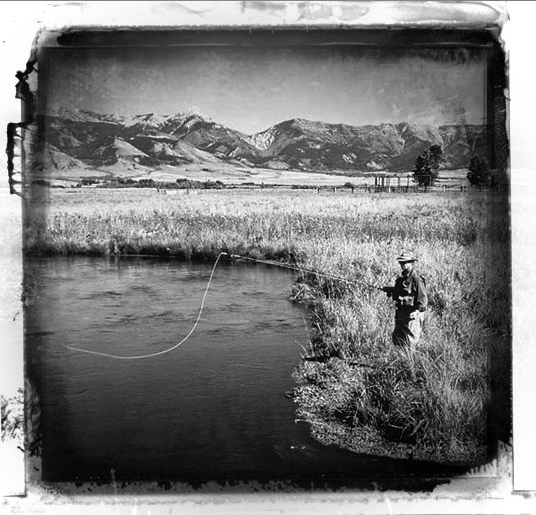 I am not an economist. This was my mantra when I started working at PERC nearly seven years ago. It seemed the best way to remove myself from discussions around the office—ones that touted the benefits of hunting, logging, and, most disturbing of all, the fences that kept me and my fly rod out of some sizzling trout pools.
I wish that I could say I applied for the job at PERC because I was a staunch "free marketeer" and passionate about its mission: to improve the environment using markets. The truth is, if someone had offered me a million dollars seven years ago to explain what the mission even meant, I couldn't have done it. Of course I wanted to make the environment better. Doesn't everybody? My contributions were to pick up trash along the riverbank when I was (catch-and-release) fishing, recycle newspapers and cans, and turn my nose up when I heard a hunting story.
PERC had just launched a month-long program for conservation leaders to learn "innovative" approaches to solving environmental problems, and I was hired to coordinate and promote the program. I learned all the lingo—market approaches, incentives, property rights, costs and benefits, etc.—so I could field basic questions about the program.
From the outset, I had my doubts as to whether the whole "free market environmentalism" thing really worked.
It wasn't until my second year at PERC that something finally clicked. I had arranged to take the program participants to the MZ Bar Ranch (pictured above) in nearby Belgrade for a presentation and tour of this third-generation cattle ranch and, of much more interest to me, blue ribbon trout fishery. The scenery at the ranch was spectacular and Tom and Mary Kay Milesnick were just what you would expect of Montana ranch owners—hospitable, gracious, and loved their work so much that they rarely felt the need to get away for a vacation.
The ranch used to be a place where locals just had to knock on the Milesnick's door and ask permission to fish the two spring creeks and East Gallatin River, all of which flow through the ranch. Not much attention was given to how many fishermen waded the streams each day or how many fish they caught. The Milesnicks were more concerned with their cattle operation. That's what was putting bread and butter on the table. Cows were the priority, not trout. So the cows roamed anywhere and anytime they pleased, trampling stream banks to the point of destroying fish habitat.
Fast forward to 1992, when the Milesnicks became more environmentally aware and decided to change grazing practices and do stream restoration work to improve fishing. Word of the improved fishing conditions got out and the demand to fish became much greater. In 1999, the Milesnicks established a fee for fishing on the spring creeks, recouping their initial investment and allowing for continual upgrade of the streams.
Having to pay to fish was not well received by some local fishermen. At the time, it didn't sit well with me either. But after hearing the Milesnicks tell their story, the picture finally became clear to me—market approaches to environmental problems do work.
Some might say that the Milesnicks capitalized on the rising popularity of fly-fishing. I say, so what. If not for the economic incentive derived from the fishing fees ($75 a day per rod with a limit of six rods per day), the Milesnicks probably wouldn't have cared much about restoring their streams to the amazing fisheries they are today.
So my epiphany about markets and the environment didn't come in an economics classroom. It occurred while riding on a hay wagon at a coveted Montana cattle ranch. My understanding becomes more clear with each similar story that I hear from environmentalists throughout the world whom I have met through my work with PERC's enviropreneur program.
I'm still not an economist. But I don't need to be. Anyone who sees and hears what I have in the last few years will clearly understand that many aspects of our environment are better only because of market solutions. Where is that million dollar offer now?