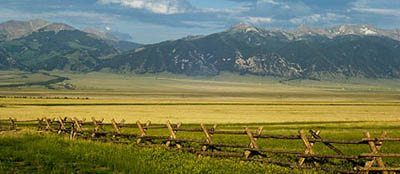 Discussion Forums
Helena: October 14, 9:15 a.m., Mt. West Bank Conference Room, 2021 N. Montana Ave. (south entrance)
Great Falls: Oct. 14, 3 p.m., US Bank Conference Room, 300 Central Ave. (second floor)
Lewistown: Oct.16, 7-8:30 p.m., Snowy Room, Yogo Inn
In a rural state such as Montana, the best information is often found at the local coffee shops and diners where citizens gather to share ideas and opinions and to mold public policy. PERC wants to engage people on their home ground by hosting small forums at these local gathering spots and other venues throughout the state to discuss the important relationship between private resource ownership and environmental stewardship.
We invite property owners, policy makers, candidates for office and all citizens interested in keeping Montana clean and healthful. We will bring some folks from PERC to kick off the discussion, but we want to hear you. We want to hear your ideas, thoughts, opinions, stories, and questions about rewarding private resource owners who produce the clean water, clean air, good habitat and open space that make Montana a great state.
A schedule of discussion forums will be posted in September. Check out the schedule in the column to the right to see when we are coming to your town. If you are interested in hosting a discussion forum in a town not listed on the schedule, or would like to help us organize an upcoming event, please contact Reed Watson at reed@perc.org or 406.587.9591.