by Steve Parrett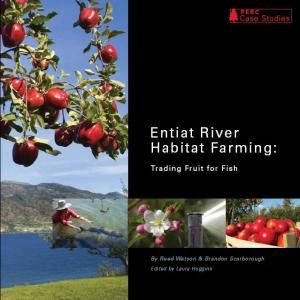 People across America and around the world are experiencing stress due to alarming fluctuations in freshwater supplies. The problem is not new; past civilizations exceeded Mother Nature's bounty, then crumbled or fled in a desperate search for water. Despite our ability to capture water in reservoirs, we struggle to wrap our hands and minds around it. People need affordable, reliable, clean water, but it keeps moving in a natural cycle. It falls and runs, evaporates, dissolves, and slips away.
Here in the United States, a primordial fear of water scarcity is beginning to gnaw at us. And yet, we demand cheap, abundant water. The physics and chemistry of water won't ever change. Instead, we must change our thinking and our actions. Sand County Foundation believes our challenge is to become responsible water stewards by understanding, valuing, and caring for water.
There is enormous opportunity to use water more efficiently, but because water is inexpensive, we tend to use it carelessly. Another promising water supply option is to conserve water where it falls on the ground, which will recharge depleted aquifers and provide clean surface water to dry summer streams, parched crops, and thirsty cities.
Leading industrial water users are taking greater responsibility for sustainable water management. The seed company Pioneer Hi-Bred International, for example, is committed to effective environmental stewardship. Pioneer is providing essential scientific and financial support for Sand County Foundation's Water As A Crop™ initiative to help landowners realize water is another valuable crop worth holding, nurturing, and producing for people and the environment.
As part of this effort, Sand County Foundation teamed up with PERC to produce four Water As A Crop™ case studies. These short studies describe profitable, voluntary strategies for marketing agricultural water to non-agricultural water quantity and quality demanders. When landowners can profit from improvements to environmental quality, outputs such as clean water, wildlife habitat, and improved stream flows become additional "crops" a landowner can produce for society. From apple growers in Washington to irrigators in Georgia, the agriculturalists identified in these case studies are doing well for themselves while also doing good for the environment.
These proven conservation practices, and others within the grasp of landowners, percolate water into the ground so it can slowly enter the stream again, clear and cold. They also produce wildlife habitat and more resilient food and ecological systems.  Nature returns when people cherish water as a crop. And, perhaps more importantly, when water is managed, we become good stewards of the Earth and can take pride in our efforts to meet current and future water needs.
Steve Parrett is the director of the Water As A Crop™ initiative with the Sand County Foundation.