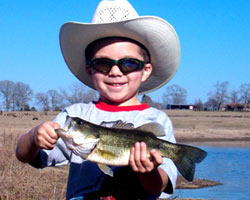 In-stream flows have been "cussed and discussed" in Wyoming for 50 years, but it wasn't until 25 years ago that a reluctant Wyoming Legislature enacted an in-stream flow law. And it wasn't until last week that a Wyoming rancher actually offered his irrigation water right to the state to become an in-stream flow right to support fish.
To the rancher,  the successful donation means keeping a water right in his community that would otherwise be lost. And to both state water officials and the Wyoming Game and Fish Department, that is a sign of Wyoming people coming around to accepting the once fiercely-fought concept of protecting water to stay flowing in-stream for fish.
The ruling last week by the state Board of Control, which allowed the change from irrigation to in-stream flow, also set precedent for exactly how such a change can take place should other Wyoming water rights holders decide to turn over a water right to the state. See more details here.