by Brett Howell
As I sit here in Atlanta fully engaged in my Conservation Fellowship at Georgia Aquarium, I am constantly amazed at how much difference a year has made in my state-of-mind, life perspective, and daily activity.  This time last year I had just submitted my application to the PERC's Enviropreneur Institute, and I spent my professional time doing management consulting work for one government client.  By comparison, so far this week I:
Had a Skype conversation with an entrepreneur in Jamaica
Talked with a CFO/mentor about the potential for creating coral mitigation banks in Florida
Organized a trip to SCUBA dive with The Nature Conservancy in the Dry Tortugas
Was invited to speak to an undergraduate class at Georgia State University and to present a seminar at Florida Atlantic University
Attended an info session about a social entrepreneurship incubator
Strategized about how to design a cutting edge coral planting scientific study
Talked about launching a new company with an enviropreneur from PERC's 2007 class
Last week, I was humbled to have an article about a workshop I had organized as part of my project published in Nature, one of the most influential scientific publications, entitled "Conservation meets capitalism in Florida."  One participant offered in congratulations: "The fact that you, or someone, got Nature to cover a meeting that may lead to a plan that may lead to action is a little mind boggling, but I suppose it's a testament to the timeliness and novelty of the approach, and I'm very happy to see it."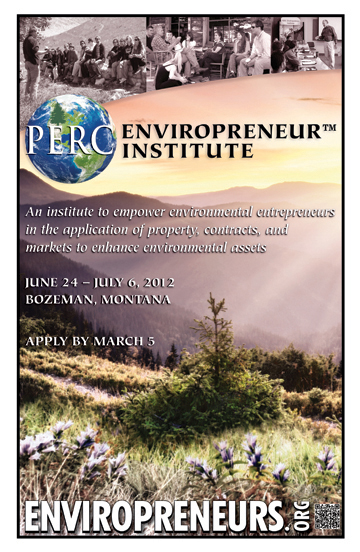 What changed, you might ask?  I became a full-time "enviropreneur" as the Walker Conservation Fellow at Georgia Aquarium.  Wondering what that means?  An "enviropreneur" is dedicated to improving environmental quality through property rights and markets.
PERC is accepting applications right now for their 2012 Enviropreneur Institute.  Not a day goes by when I'm not amazed at how my experience at PERC directly impacts my day-to-day work.  I have a network of peers and mentors to advise me, and I have been fortunate to receive ongoing support from PERC, including for the workshop "Market Approaches to Coral Reef Restoration: Investigating the Viability" that I co-directed with them in Florida and that led to the article in Nature.
Check out the Enviropreneur Institute today. Applications are due March 12th (deadline just extended)!  The application can be accessed here.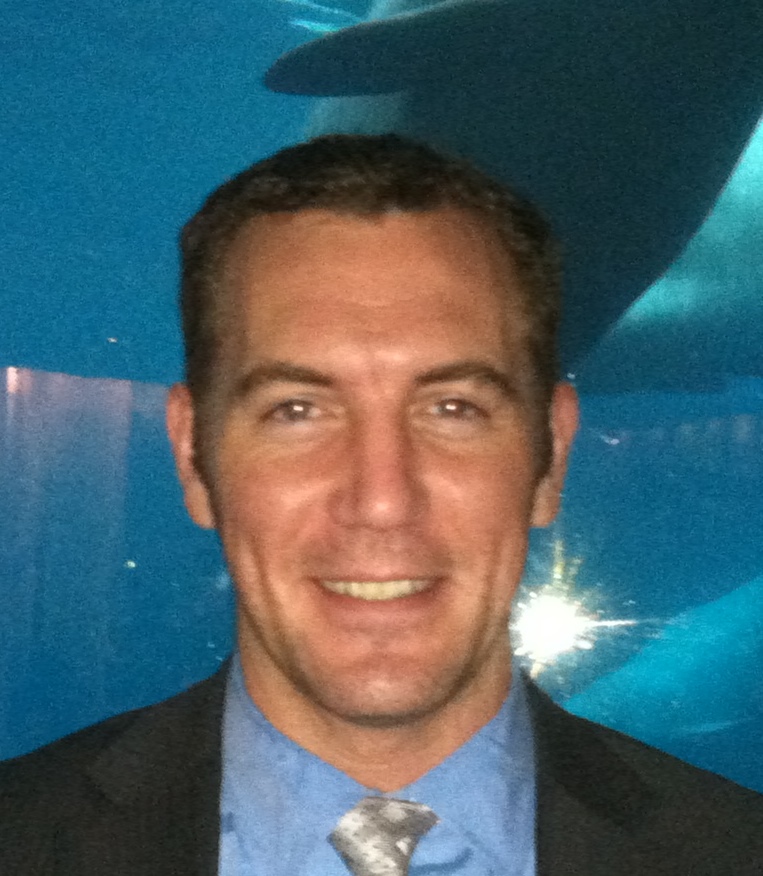 Brett Howell is a graduate of PERC's 2011 Enviropreneur Institute and a Conservation Fellow at the Georgia Aquarium. Visit his blog on environmental entrepreneurship.