Summary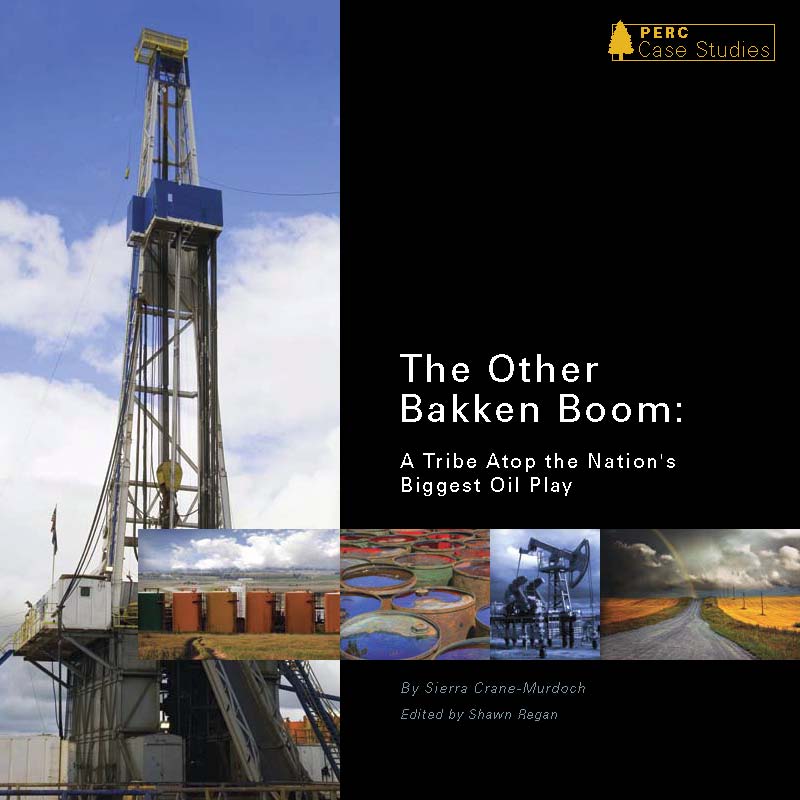 Fort Berthold Indian Reservation sits at the center of the Bakken Oil Field in North Dakota. Since the boom hit in 2010, hundreds of reservation wells have generated more than 30 million barrels of oil, earning the tribal nation more than $500 million. Oil companies will drill a thousand more wells on Fort Berthold in the next five years, with payouts in the billions—more than any western Indian nation has seen in that short a time.
But capitalizing on the boom has not been easy for Fort Berthold. All Indian minerals are managed in trust by the U.S. Department of Interior, a task largely delegated to the Bureau of Indian Affairs. To drill on Indian land, companies must endure a slow and costly bureaucratic gantlet; many avoid it altogether.
In this PERC Case Study, Sierra Crane-Murdoch explores the challenges facing a tribe atop the nation's biggest oil play. While mineral owners off the reservation have earned thousands of dollars for each acre leased, most allottees within have earned only a few hundred. When tribal leaders and allottees noticed this disparity, it strained their already delicate relationship with the Bureau of Indian Affairs, which they accused of violating its federal mandate to "maximize" Indian mineral owners' economic benefits.
This case study was adapted from her April 16, 2012 cover story in High Country News, for which she is a staff correspondent.