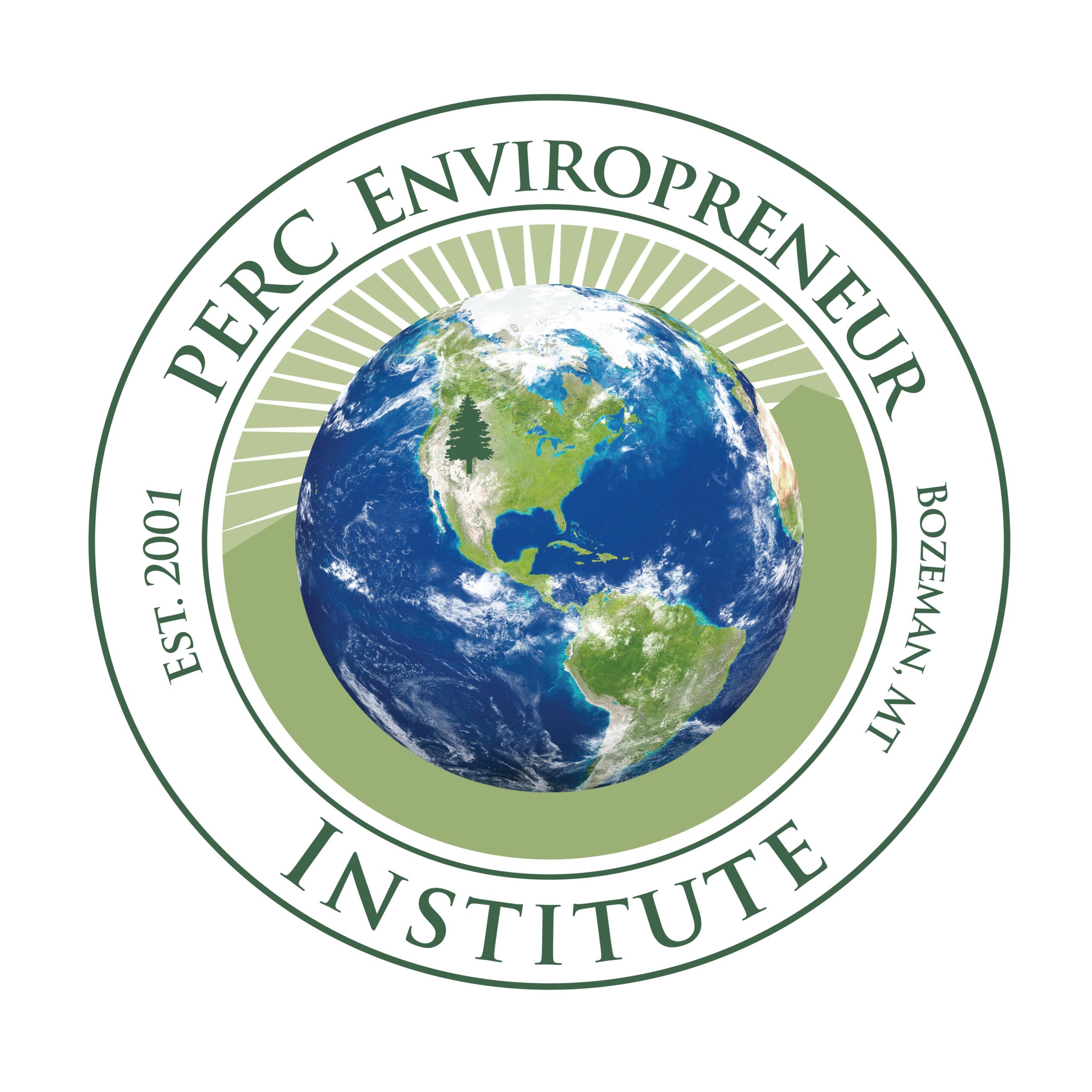 Fourteen fellows arrived at PERC this week to participate in the 2014 Enviropreneur Institute.
Now entering its fourteenth year, the Institute has established an award-winning reputation for empowering environmental entrepreneurs in the application of property rights, contracts, and markets to enhance environmental assets. And, as can be seen in the Summer 2014 issue of PERC Reports, this program is truly changing the world.
The Institute gives fellows—environmental entrepreneurs, or "enviropreneurs"—the opportunity to learn from a diverse faculty of scholars and practitioners, collaborate with other entrepreneurs and conservation leaders, connect with more than 200 alumni working on similar projects around the world, and launch profitable conservation businesses or market-based environmental policies.
Fellows will spend the first half of the program engaging with the principles of free market environmentalism via Socratic discussions, lectures, and field trips to nearby properties and businesses to see environmental entrepreneurship in action.
Business and project development is the top priority of the Institute. Fellows will spend a significant amount of time in the second half of the program working with faculty in one-on-one mentoring sessions.
This year's class includes accomplished conservationists and entrepreneurs who are interested in learning how to harness markets to enhance environmental quality.
PERC is pleased to welcome the 2014 fellows and looks forward to working with them during the next two weeks.
---
Daniel Cardenas is a Consultant currently operating Shasta Advisors, a tribal economic development, advocacy, public relations, and governmental relations firm based in Riverton, WY. He is also a Principal in an Infrastructure Merchant Bank, Yavapai Regional Capital, based in Scottsdale, AZ. Daniel is a member of the Pit River Tribe of California and served on its Tribal Council for over ten years. Born and raised in California, he attended the University of California, Berkeley and Arizona State University.
---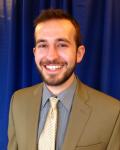 Quentin Cole is an environmental engineer and creative systems designer. As President and co-founder of Forage Pierce County in Tacoma WA, last year Quentin led the community driven cooperative in introducing examples of sustainable food production through the environmental remediation of disturbed ecosystems on public and private land; utilizing methods of permaculture and agroforestry. This year Quentin has worked to build the capacity of the local food system in Lawrence, KS. As a social entrepreneur, Quentin founded a non-profit business in Lawrence that aims to promote food independence, sustainability, and economic justice through community supported agriculture. With a broad range of experiences related to environmental conservation, over the past 6 years Quentin has worked internationally to develop point-of-use systems; centered on efficient, integrated resource management. Before graduating with a BS in Civil and Environmental engineering from the University of Kansas in 2012, Quentin conducted research considering the utilization of municipal waste streams in the production of biofuels also working on a number of LEED certified and low impact development projects across the country. His personal goal is to promote and replicate the symbiosis found in nature, interfacing the built and natural environment.
---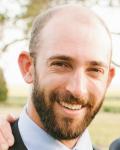 Belton Copp works with the Pacific Forest Trust to develop watershed management alternatives to increase water supply and security provided by Shasta Dam. His work is in response to the Bureau of Reclamation's proposal to increase the height of the dam. For the past three years he has spent time with a number of federal and non-profit management and advisory organizations, and when not working to save the world, he's out enjoying it. After graduating from Colorado College with a bachelor of arts degree in Biology, he moved to Alaska to work for the Bureau of Land Management's reindeer management program, and returned multiple years later as a fishing guide. Belton lives in Durham, North Carolina studying land management and entrepreneurship at Duke's Nicholas School of the Environment as a Master of Environmental Management candidate.
---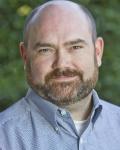 Chad Ellis is a pasture and range consultant for the Samuel Roberts Noble Foundation assisting agricultural producers and land stewards in attaining their financial, quality-of-life and stewardship goals by educating and counseling them on the adoption of sustainable, research-proven practices. Before coming to the Noble Foundation in 2012, Ellis was a Regional Grazing Lands Conservation Initiative (GLCI) Director for 15 central states at the Central National Technology Support Center (CNTSC). Prior to that, Ellis worked with the Natural Resources Conservation Service as a Rangeland Management Specialist in San Angelo, TX. He also worked in the Chihuahuan Desert as a District Conservationist in Alpine Texas to the subtropics in Florida as the State Rangeland Management Specialist. Ellis grew up in Lohn, Texas, a small farming and ranching community in Central Texas. Chad enjoys spending time in the outdoors, hunting and fishing with his two children (Keona and Matthan) and wife Tessie.
---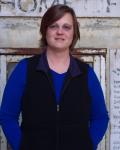 Margaret Fields
is the GIS Manager at the North Carolina Chapter of The Nature Conservancy, doing spatial analysis to support various projects around the state. Most recently she has performed a model to examine nutrient inputs in the Cape Fear River, mainly in the coastal plain. This area is dominated by agriculture, as well as forestry and some urban areas. These results are being used to examine the feasibility of a water fund for the Wilmington area at the mouth of the river. Margaret received a BA from Davidson College in 1991, and has been working for the North Carolina Chapter for 19 years, going where GIS takes her as far as learning. Other work activities include dealing with invasive species issues and controlled burning. When not at work, Margaret does her share of biking, hiking, paddling, gardening, and helping her boyfriend Matt envision and build unique structures in the yard.
---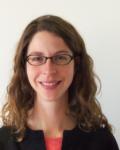 Jessamine Fitzpatrick is focused on timberland and environmental markets investments for the real assets team at New Island Capital Management. Prior to joining New Island Capital, Jessamine served as a Climate Fellow for Clean Air-Cool Planet, a non-profit focused on climate change solutions. She also developed an analytical tool to guide corporate responsibility reporting for Fortune 500 companies while working for Framework:CR, a sustainability consulting firm. Previously, Jessamine spent five years with The Nature Conservancy. As an external affairs manager in California, Jessamine helped secure public funding for Nature Conservancy projects and managed the ballot measure campaign that resulted in creation of the Napa County Regional Park and Open Space District. Jessamine holds a Bachelor of Science from Georgetown University, a Master of Business Administration from the Yale School of Management, and a Master of Environmental Management from the Yale School of Forestry and Environmental Studies.
---
Jos Hill is a marine ecologist and entrepreneur with over ten years of international practice in conservation. Jos currently serves as Executive Director of Olazul, a US-based non-profit that designs and implements sustainable ocean livelihoods for vulnerable fishing communities. Jos has worked on sustainable seafood issues, designed conservation programs, advised on incentive based resource management initiatives, supported business and operational planning for sustainably-minded organizations and has led capacity-building workshops on coral reef monitoring and protected area management in the Indo Pacific and Caribbean. Jos is also a two-time Packard Environment Fellow and a Kinship Conservation Fellow. Before joining Olazul, Jos founded and led Reef Check Australia, an award-winning non-profit that engages the general public in coral reef monitoring and education. Jos holds a Bachelor of Science degree with Honours in Biology from the University of Leeds in the U.K., a Masters of Applied Science in Natural Resource Management from James Cook University, Australia and an MBA in Sustainable Business from Presidio Graduate School, USA. Jos enjoys being outdoors, hiking, mountain biking, snowboarding and scuba diving. Jos lives in San Francisco, California.
---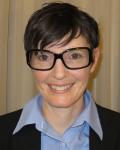 Marti Hoffer has broad vision and passion for the environmental impact her businesses can have locally and globally. As second generation owner of Inside Outfitters, Inc., she strives to provide cost efficient solutions to her clients for their lighting, heat gain, and heat loss needs through the manufacture, distribution, and installation of solar shades. As founder and owner of lumenomics, Inc., she is working to provide total light management solutions that incorporate energy efficient solutions, including the distribution and installation of EASCOR's patented hybrid solar lighting technology. As a consultant to EASCOR, she is instrumental in the start-up and go-to-market strategies.
---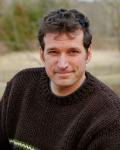 Stuart Levenbach
is a policy analyst in the White House Office of Management and Budget's Office of Information and Regulatory Affairs, where he works with Administration officials and senior agency staff in the review and approval of environmental regulations. He relocated to Washington, D.C. from Santa Barbara over seven years ago to apply the experience gained while earning a Ph.D. in marine ecology towards Federal environmental policy. Previously Stuart  worked in Office of Management and Budget as a program examiner with responsibility for providing budget, management, and policy recommendations on issues involving the National Oceanic and Atmospheric Administration. He has also worked as a Sea Grant Fellow with the staff of the U.S. Senate Commerce Committee's Subcommittee on Oceans, Atmosphere, Fisheries, and Coast Guard. Stuart managed a local reforestation program as a U.S. Peace Corps Volunteer in Ghana. In his free time he enjoys introducing his five year old son to the planet's wonders, large and small.
---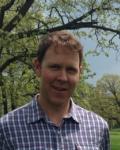 Tim Magner is a Chicago-based social entrepreneur working on creating 'what's possible.' For the last six years, Tim has connected kids to nature with food-related projects and as a children's book author. Tim studied the design of business and the role of government, is active in the commercial real estate industry and runs a monthly speaker series. He recently embarked on a web-based project to make the complex understandable. A graduate of Boston College, Tim first fell in love with the West during a two-year stint living in Colorado in the '90s.
---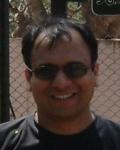 Nitin Malhotra is an Electronics Engineering graduate and holds a post graduate degree in marketing from Symbiosis India. He has worked with top Semiconductor companies like ST Microelectronics. He started his career as an electronics design engineer working on VLSI design. He has a robust understanding of the Consumer Electronics sector having worked with leading appliance manufacturers like LG, Samsung, Videocon, Onida etc. Having lead Semiconductor Sales team in later half of his career he has a strong business understanding. In all he has over 13 years of experience in Semiconductor domain. With technical background of electronic sector, customer and market knowledge he brings the vision to the organization. Having done a detailed process and market study of the disposal of the electronic products he is rightly placed to implement and govern the end-to-end environment friendly recycling. He is an environmentalist with an entrepreneurial blend and wants to dedicate his future in improving environment quality and health of people involved in informal ewaste recycling in India. Having led and guided his team to conduct Proof of Concept exercise to reprocess some of the extracted components and create useful goods he is positioned to bring in change to the way ewaste is handled in India. He has many laurels to his cap including the prestigious business plan award from India's top management institute IIM Ahmedabad.
---
Wendy Purnell is a communications and business development consultant. With a background in advertising, public policy, and education, she helps NGO and for-profit clients market new products and communicate ideas to new audiences. Programs she developed with environmental NGO Paso Pacífico, have received recognition from National Geographic, the Clinton Global Initiative, and the InterAmerican Development Bank. Hands-on experience on Capitol Hill, in Eastern Europe, and in Central America has taught Wendy that peaceful, productive solutions for environmental conflict come from understanding basic principles of ecology and economics. Her current project, EarthArcade, is a suite of interactive games designed to teach conservation science and environmental economics. Wendy currently lives a bike ride from the beach in Los Angeles, but her favorite places worth protecting are Priest Lake, Idaho and Ostional, Nicaragua.
---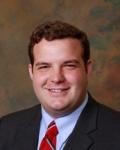 John Robinson is an attorney with McDowell & Robinson in Charleston, a firm which does significant work in the area of real estate, land use, and easement law. Additionally, Robinson has created a start-up, the Planters' Trust Company, which seeks to foster the reintroduction of low-intensity agriculture and silviculture to South Carolina, and to provide a market for historical South Carolina commodity crops, such as indigo and long-staple cotton. Robinson is a lifelong South Carolina resident, presently located in Charleston. He received his BA degree and did graduate work at Clemson University, and later earned his law degree from the Charleston School of Law. Robinson is a member of or engaged in work with several conservation, agriculture, and historic preservation groups in South Carolina, and is a Clemson University certified Master Tree Farmer. Robinson and his wife Sallie have a young daughter, Caroline.
---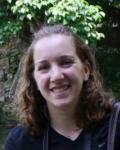 MacKenzie Waro
is the Land Conservation Stewardship Specialist for the Watershed Agricultural Council of the New York City Watersheds, Inc. She works for one of the largest Purchase of Development Rights programs in the Country helping to steward over 25,000 acres of land in the Catskill Region of New York. Born in Cooperstown, NY MacKenzie spent her youth showing cattle, sheep and horses across New York State. In 2007 she graduated with her Bachelors of Science in Animal Science from Cornell University. She completed her Masters degree from SUNY College of Environmental Science and Forestry with an M.S. in Environmental Studies. MacKenzie's passion lies in the preservation of agricultural lands. She spends her free time showing her Quarter Horse, Dae, and Doberman Pinscher, Zulu.