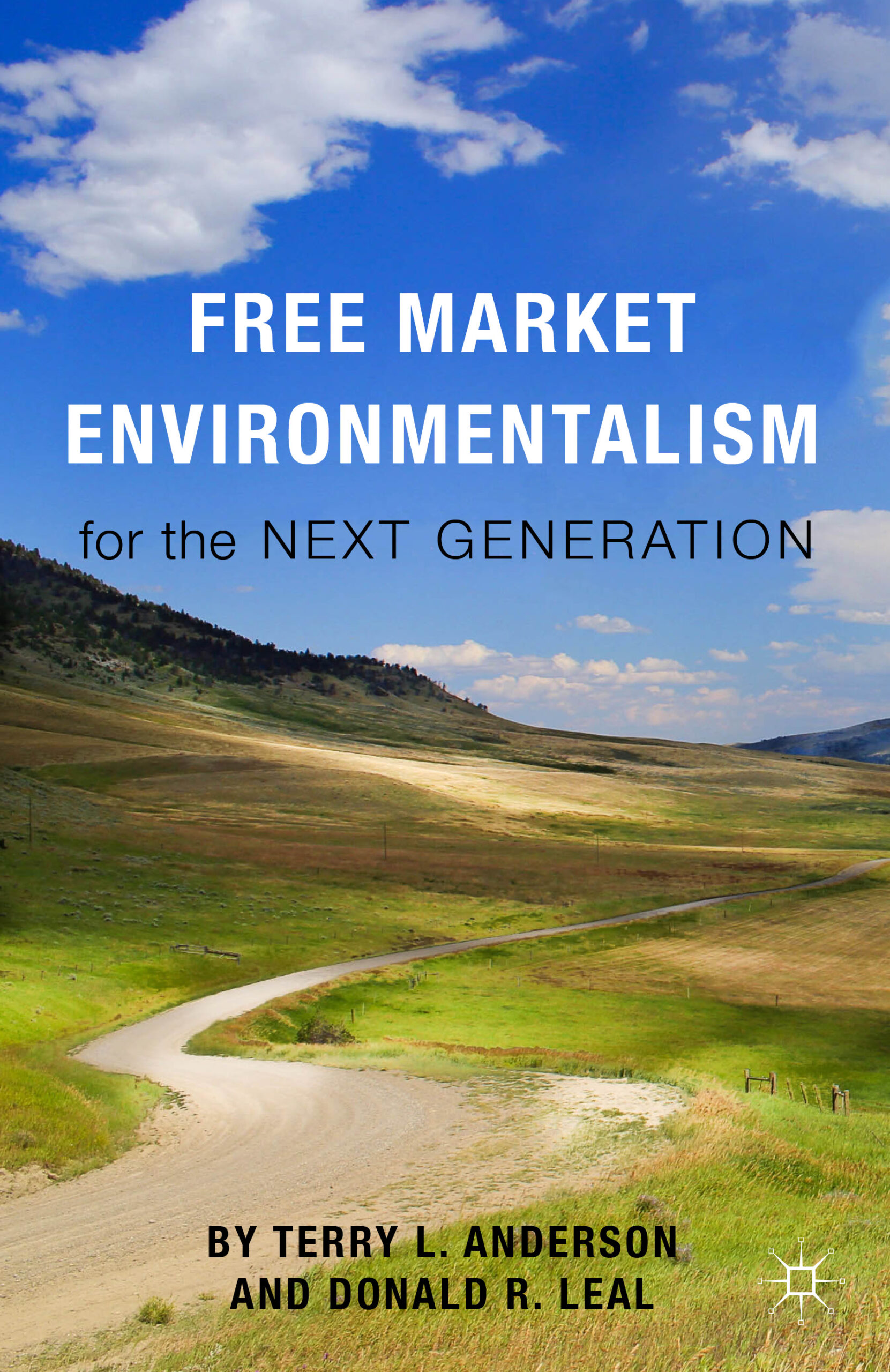 In 1991, Terry Anderson and Donald Leal set forth a new path for environmentalism—one which stressed how property rights and markets could help overcome policy and legal shortcomings, providing real-world solutions for impending environmental concerns.
In this follow-up volume, the authors are joined with emerging environmentalists to outline further means for free markets to promote environmental solutions for problems ranging from alternative energy sources, rehabilitating fisheries, improving clean water efforts, and setting forth new horizons for "enviropreneurs."
Anderson and Leal expand upon their novel approaches to environmentalism, providing brand-new content for a new generation of thought—and most importantly—for a new period of environmental action.
Available on Amazon.
Read a sample chapter, courtesy of Palgrave.
Watch the webcast from the book launch at the Hoover Institution in Washington, featuring remarks from the Chip Mellor of the Institute for Justice, Kameran Onley of The Nature Conservancy, and Kimberley Strassel of the Wall Street Journal.
Reviews
When Terry Anderson and Don Leal wrote the first edition of Free Market Environmentalism in 1991, the idea that markets and property rights could improve environmental quality was just that—an idea. The predominant view was that economic freedom and prosperity were the cause of environmental destruction, not the cure, and that regulations were the only way to protect environmental quality… Building on the theoretical foundation of the first edition and the proofs of concept in the second, the new book presents free market environmentalism not as a contrarian idea but as the best strategy for conservation in the 21st century.

— Reed Watson
Former Executive Director of PERC
When it comes to tackling environmental problems, no one is more innovative than Terry Anderson. He combines a sure grasp of economic theory with a keen sense for what works in the real world. With lucid prose and compelling stories, he offers a fresh approach to saving the planet – and helping humanity in the process.

— John Tierney
Journalist, New York Times
Free Market Environmentalism for the Next Generation examines how the greatest hope for progress in dealing with the conservation of natural resources and protection of the environment is to be found in the striving of individuals to realize the mutual gains from exchange and the dynamic and creative innovation in the market economy. It is a brilliant exposition full of well argued points and clearly illustrated examples demonstrating why the solution to our social tensions and woes is to be found in entrepreneurial creativity and private initiative rather than government regulation and public sector intervention. This is a must read for every college student (and their professors) if we hope to have a rational discussion in this too often emotionally charged area.

— Peter Boettke
Professor of Economics and Philosophy, George Mason University
This book offers an optimistic framework for linking healthy environments with dynamic economies using property rights and markets to provide incentives for good resource stewardship. Through many examples, this book shows how free market environmentalism addresses environmental challenges and overcomes market constraints.

— Kameran L. Onley
Director of U.S. Government Relations, The Nature Conservancy