A driving force behind technological innovation and prosperity is "creative destruction." Old enterprises and technologies are constantly replaced by new ones that provide at least marginal improvements over those they replace. Although the overall effect of this process is clearly positive—who would trade a world with iPhones, cutting-edge medicines, and societies rich enough to care about the environment for life in the distant past?—it can complicate the cleanup of pollution resulting from past activities of now-defunct entities, even as it leads to new entities adopting more environmentally friendly practices.
This is one of the most significant environmental issues affecting urban areas. Last year, Parchment, Michigan advised its residents that the town's water was no longer safe for drinking or cooking with, likely due to contamination from an abandoned paper mill. Less dramatically, owners of older homes must consider whether lead-based paints or asbestos were used decades earlier.
This problem requires a property-rights or market-based solution. Regulation won't do because no matter how strong a standard you adopt today, it won't affect decisions made decades ago. In the United States, the Comprehensive Environmental Response Compensation and Liability Act (CERCLA or "Superfund") makes property owners liable for contamination resulting from the past use of their property, a property-based approach.
In many situations, that approach works well. Deep-pocketed companies concerned with their reputations may clean up after themselves to avoid liability and preserve the value of their property. However, that law can have perverse consequences in other circumstances.
For instance, where pollution was caused by a shuttered factory whose owner has gone belly-up, the liabilities imposed on the property may be so significant that no one will take it. Sites can sit idle, leaching pollutants, with no one around to pursue or fund a clean-up. According to EPA, there are more than 450,000 such "brownfield" sites in the United States. The federal government could fund this clean up, but the "superfund" hasn't been funded in decades.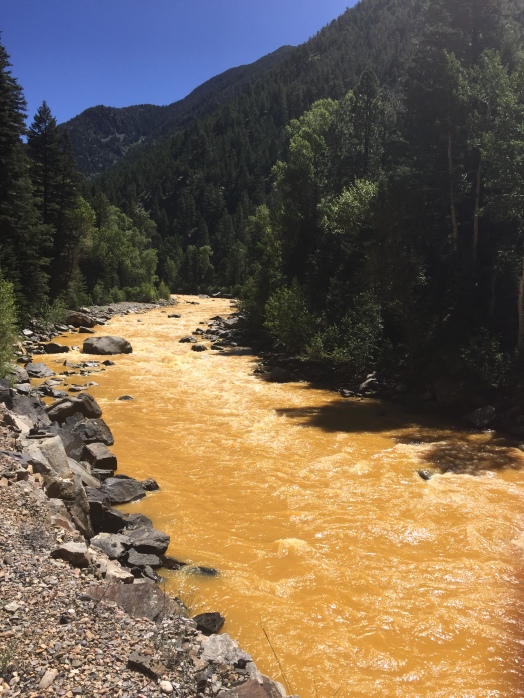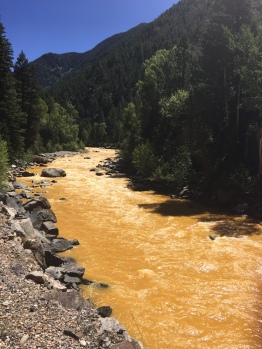 Unfortunately, regulation can often undermine the ability for markets to fund this clean up, by making it more expensive for communities, environmentalists, and others to pursue this work. In The Denver Post, the presidents of Trout Unlimited and Coeur Mining explain how this problem in the context of long-abandoned mining sites (like that responsible for the Animas River spill):
Left over from long ago, abandoned mines present safety hazards, cause sedimentation and erosion, and often pollute water, threatening drinking water and decimating fish populations. But many of these mines can be cleaned up, often in the span of days or weeks.

Take for instance the Doctor Mine near Berthoud, Colorado. . . Mined for gold and silver, the Doctor Mine closed around 1900, and for the next 100 years drainage from the mine containing metals such as zinc, cadmium, and lead polluted the West Fork of Clear Creek. Trout Unlimited recently led an effort to clean up the mine with the support of the U.S. Forest Service and Freeport MacMoRan, a mining company that operates a nearby mine.

However, the only reason that restoration took place on the Doctor Mine is that it is on public land. That meant the federal government assumed the liability for its cleanup — an important point.

As written, the law for abandoned mines is if you touch it, you own it — a liability most cannot assume. This leaves the Western U.S. littered with old mines that present safety hazards and endanger hundreds of thousands of miles of rivers and streams when — with a simple change in the laws — qualified entities like Trout Unlimited and Coeur Mining could begin tackling these problems.