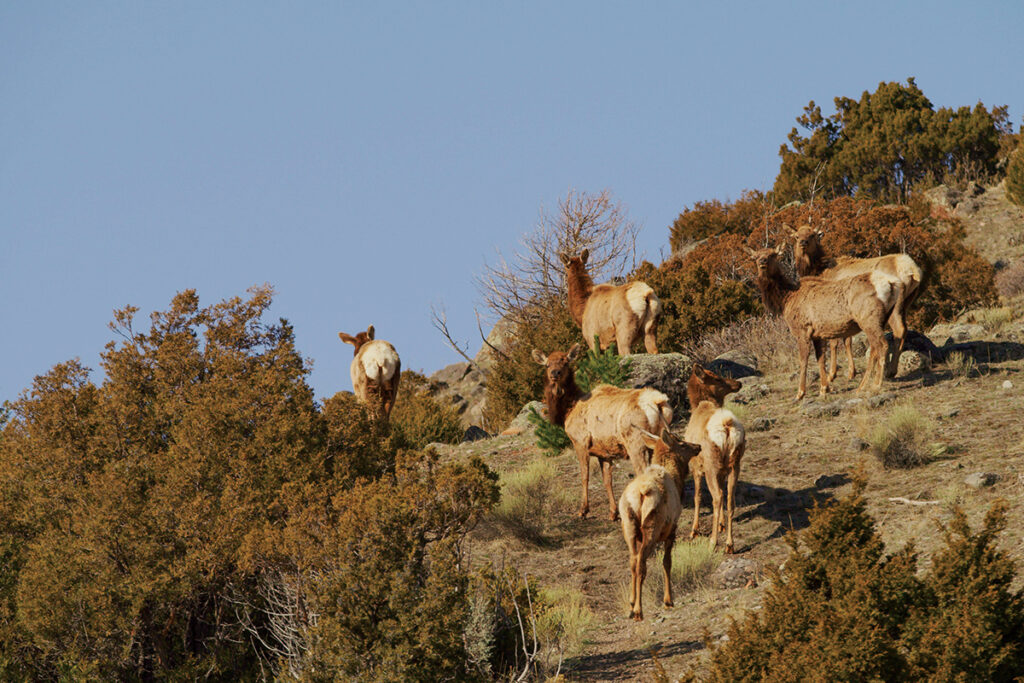 Spring has arrived, and for many Montanans that comes along with excitement for warmer days ahead. But for the hard-working cattle ranchers in the Greater Yellowstone Ecosystem, springtime brings new challenges. One of those is the risk of brucellosis, a reproductive disease that elk and bison can transmit to cattle.
Each year, thousands of migrating elk spend winter and early spring in lower-lying valleys, much of which is open space managed by cattle ranchers. During the spring calving season, elk can spread brucellosis, which has devastating financial consequences for ranchers. In addition to causing cattle to abort their young, the disease forces ranchers to endure lengthy and expensive cattle quarantines or otherwise slaughter their entire herds.
Those risks—an unfortunate cost of sustaining crucial habitat for migrating elk—have fallen entirely on the shoulders of ranchers. Until now.
Earlier this year, a coalition of conservation partners launched a new tool to address this challenge in Montana's Paradise Valley, north of Gardiner. The Paradise Valley Brucellosis Compensation Fund eases the financial burden ranchers face if their cattle contract brucellosis in exchange for providing habitat for elk and other wildlife. The voluntary, privately financed effort is led by the Property and Environment Research Center (PERC), with support from the Greater Yellowstone Coalition, Rocky Mountain Elk Foundation, Spruance Foundation, and the Bozeman-based outdoor finance company Credova.